As already indicated, I knew that I could not complete this project as needed without a dozer. After examining my options (financial and otherwise), rental of a finish dozer was the weapon of choice. I really liked the Komatsu. Nice A/C and radio, and not too bad on diesel. I think I have been spoiled by the enclosed cab and it will be hard to go back to anything open in the future: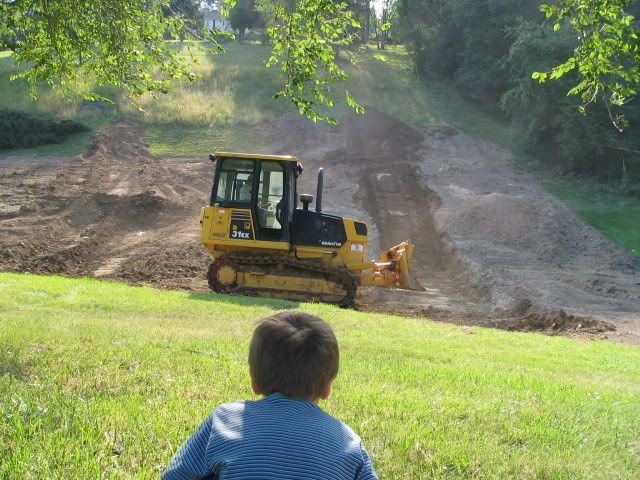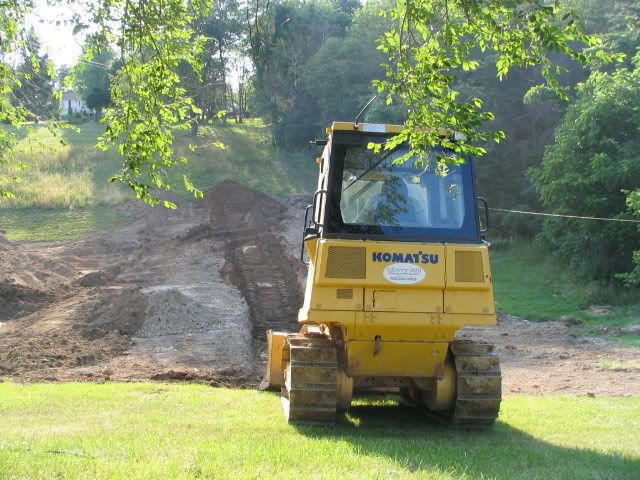 The local pond inspector still watching to make sure things went according to plan: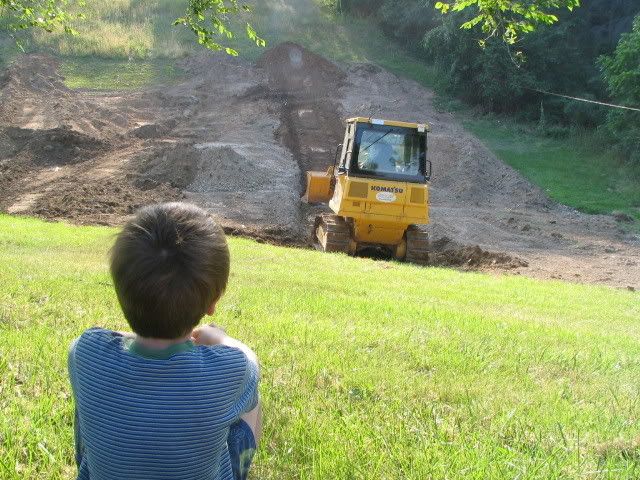 This finish dozer made pretty short work of the core trench, getting it down to the level that I wanted: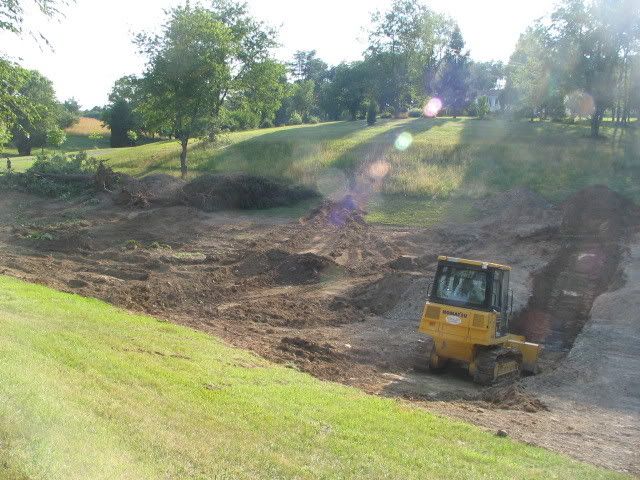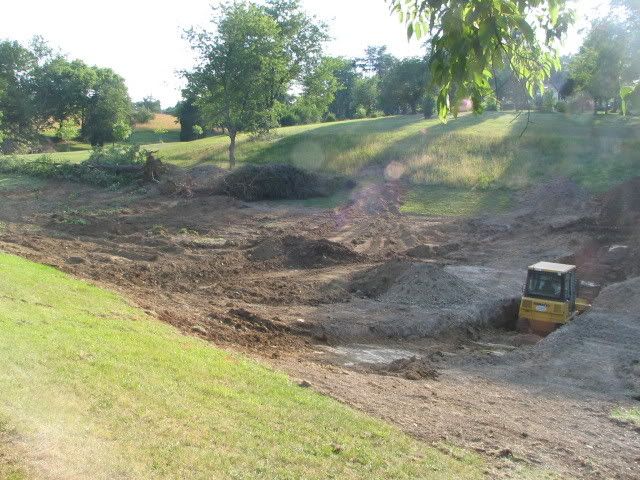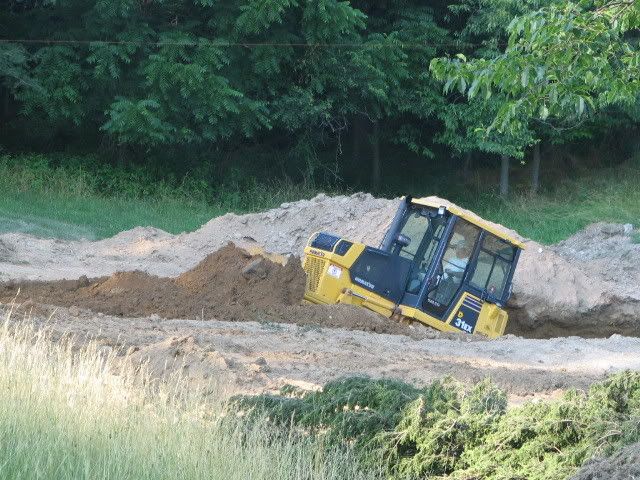 I had stripped inadequate soil into a separate pile and put a good clay mix into another, so I had a pretty good supply to refill the trench. I am still amazed at how much clay was there.