The next step was to dig the core trench. From our test holes, I knew I would either reach shale or good clay. I started initially with the tractor and box blade--which got old very quickly:


Here some of the kids are inspecting the work to make sure it is to specs: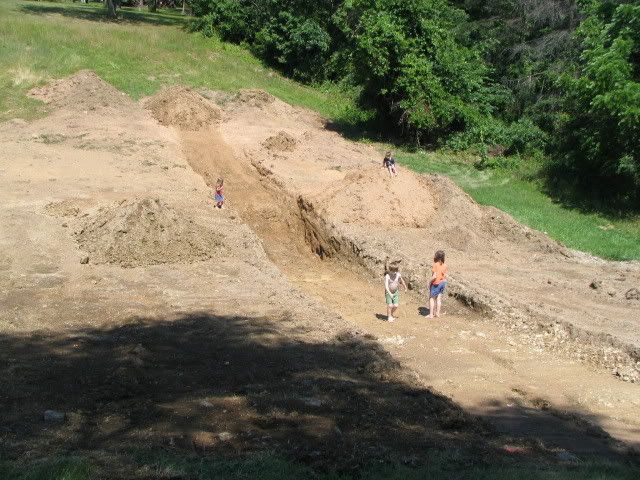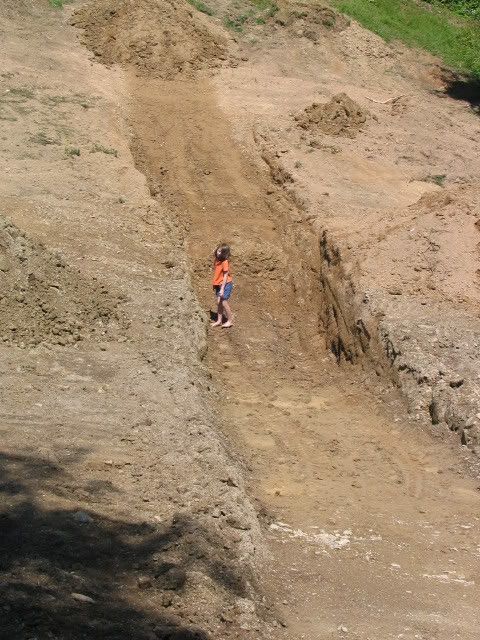 At this point I knew I needed to rent a bulldozer if I was ever going to move the project along. It is getting pretty late, so I will try to post the dozer pics tomorrow.