Well, the second pond excavation has been a bit of a seasonal challenge. I had planned to complete it during Christmas break, but I had a feeling the weather would not cooperate (we had been having such nice warm weather prior). During the last couple weeks, it has alternated between raining and then freezing. Frozen soil can be as hard as concrete and, though I knew better to even try, any efforts to work this soil have been something of a waste of time.
I did, however, manage to get a little bit accomplished on some of the warmer days. My goal was to get things to the point where when the ground thaws a bit the standing water will not be a problem. Previously, I was allowing water from the watershed and wet-weather spring to just empty into the basin I am currently excavating. Obviously all this water will need to be pumped out in order to proceed: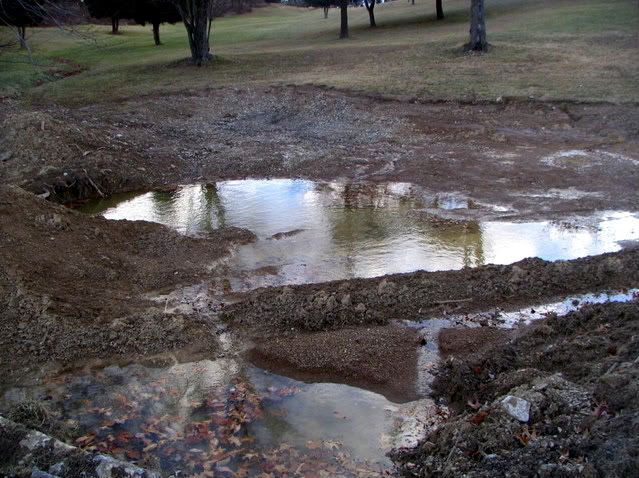 The question on my mind has been what to do about further inflow while work is still in progress? I finally decided to temporarily divert the flow from its two main sources. Where water flows in during rains from the adjacent property, I built a berm preventing its entrance into the work site. It now effectively flows around the basin and back out. I did something similar where the wet-weather spring emerges. In this instance I created something of a trench which empties into the same spot. My new potato plow (middle buster) was great for making a very exact ditch: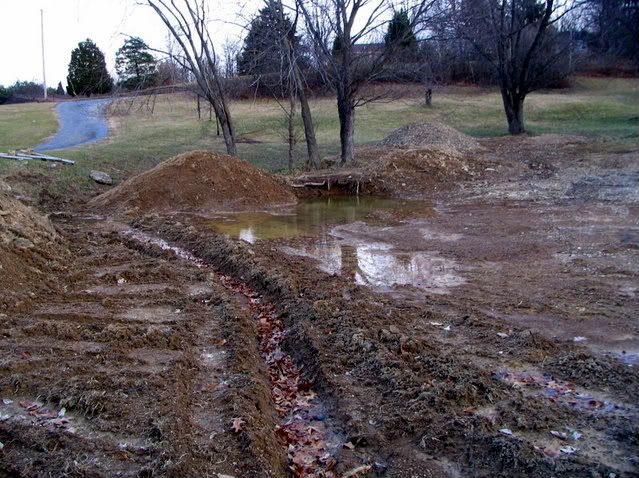 You can get an idea of the where the two water sources meet in this pic:
I also finally bought a nice 1/3 hp Water Ace utility pump from Lowes (I am thankful for Christmas gift cards!). The pump was only $88 and it will work nicely in removing the water that is currently standing as well as any that manages to collect again before the project is complete. The pump is rated for 2200 gph, so it should be more than adequate. Here is a pic of it, except mine is black and has a nice handle to grip on top: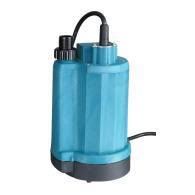 These last two pics give something of an idea of the size the second pond will be since they are taken back a bit further: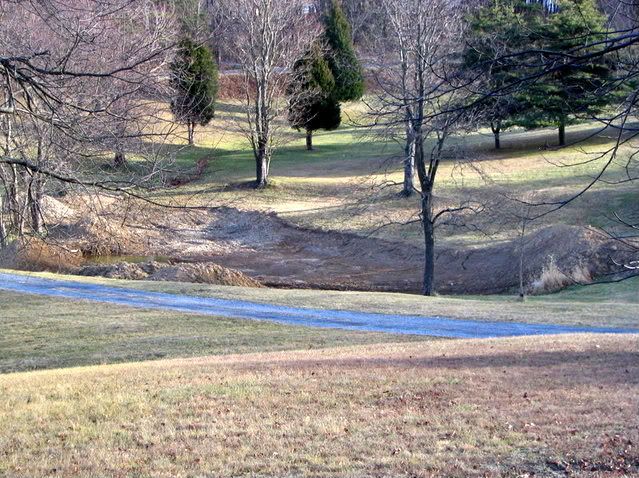 It should be interesting trying out this utility pump. I will be running it from a power inverter in my truck, and take some photos of it in action later.