On the 12th day of the 12th month--on that day all the springs of the great deep burst forth, and the floodgates of the heavens were opened.
Yes, I know those words are strikingly familiar. I write them in keeping with the language of Genesis 7:11f., because this morning was a complete surprise to me. I walked out the door to go to work and the first thing I saw was this: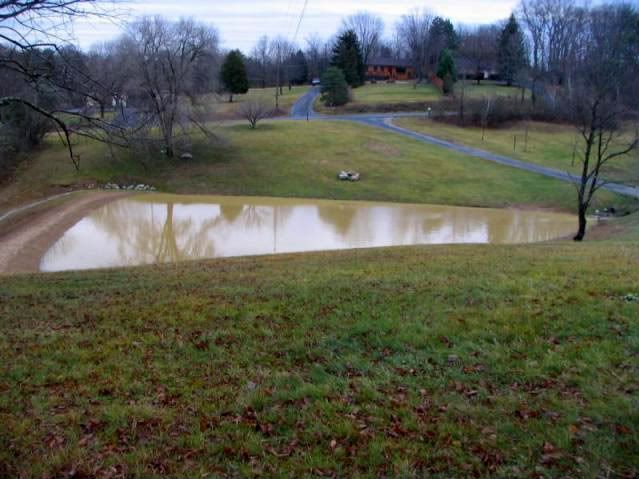 It had rained so hard yesterday and particularly last night that the entire pond went from ca. 1/8 full to overflowing! I stood there shocked, as that is thousands of gallons of water in under 24 hours. I was also quite pleased to see that the overflow I had designed into the earthen dam was functioning quite well, since a great deal of water was continuously flowing into the pond: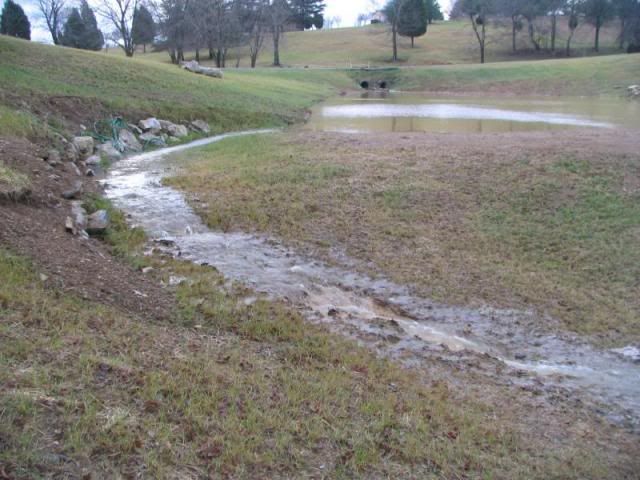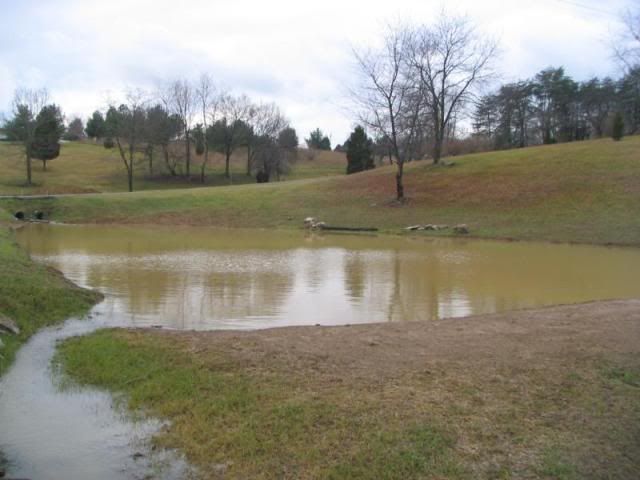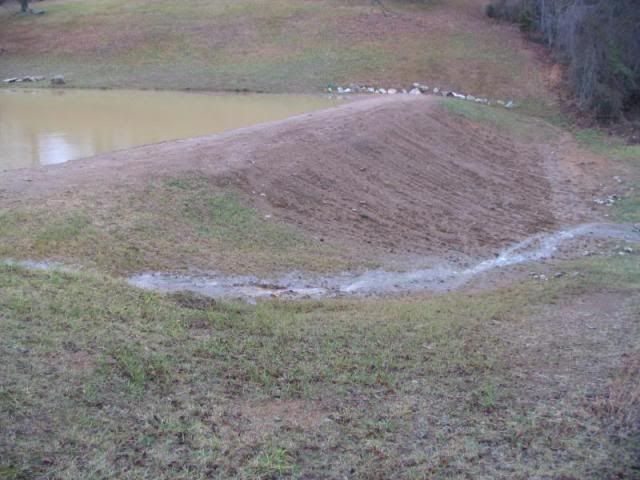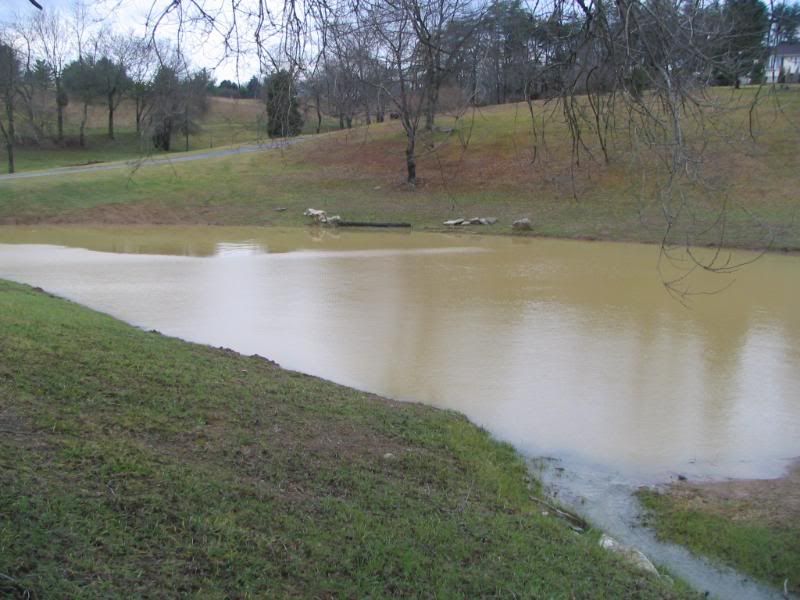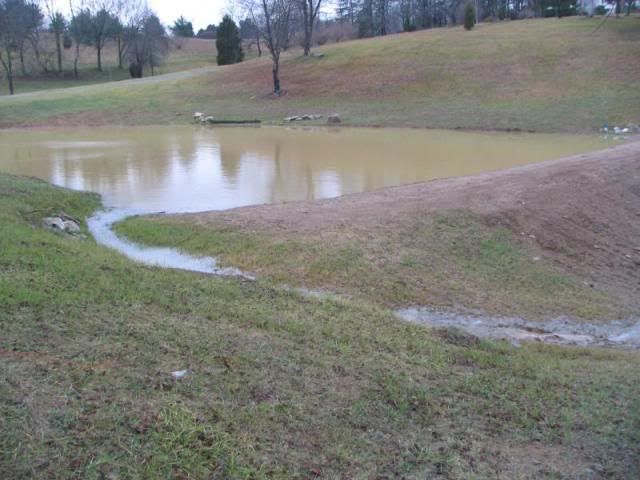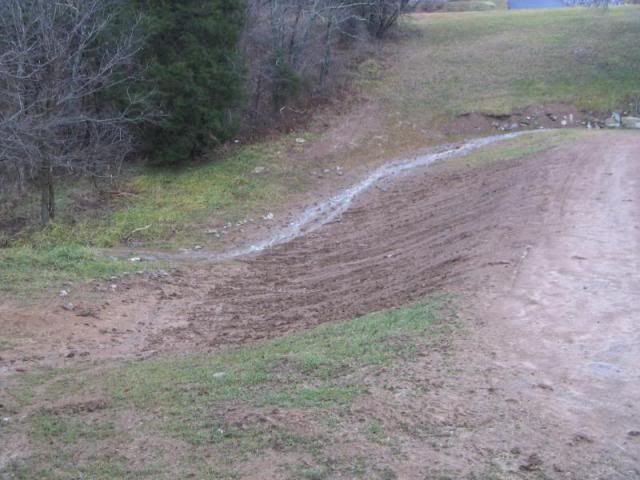 The other side of the dam has a similar spill-way, but I noticed the water was not yet going over it. I will shave it down so that it matches the same level as the other side.
Here are some other shots of the full basin from other angles: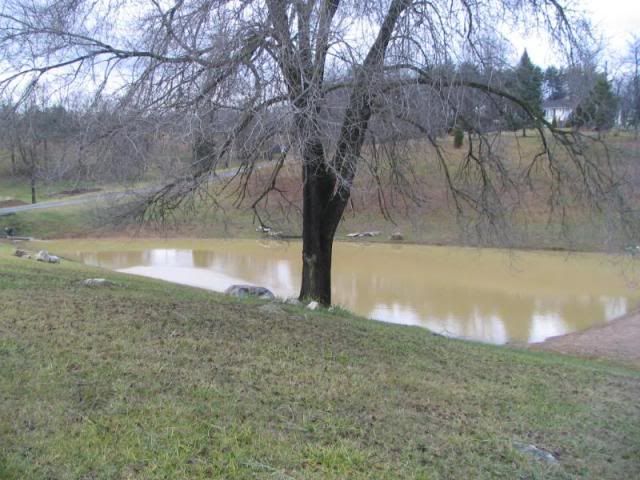 Here is an indication of the volume of water that is continuously pouring into the basin through the culvert: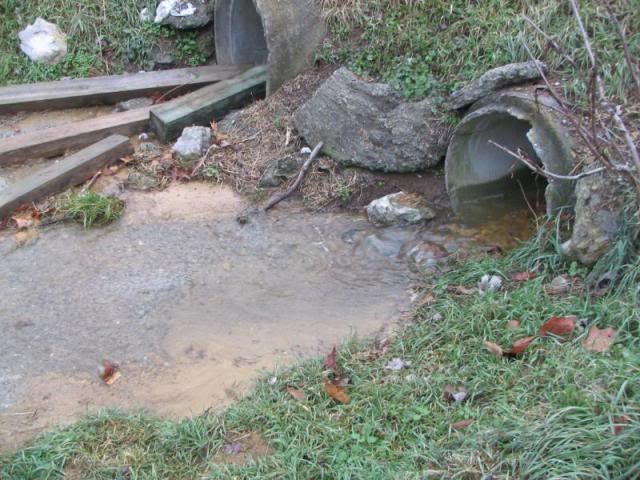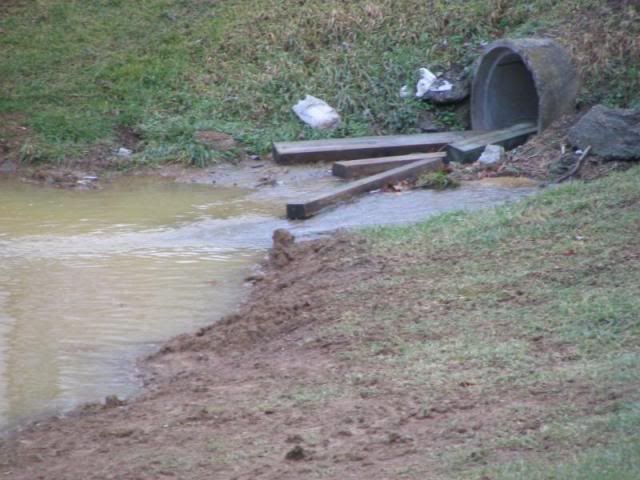 Of course, this water is emerging from the other side, which looks like this going in: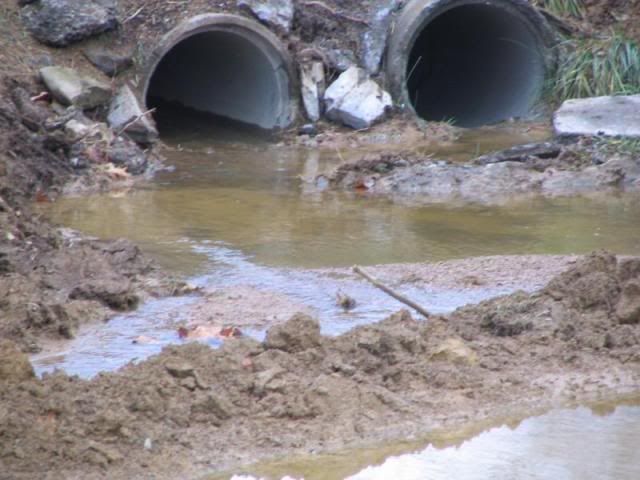 Notice that on this opposite side, I am still in the middle of constructing the second pond when this rain struck. Here are some photos of my progress up to now: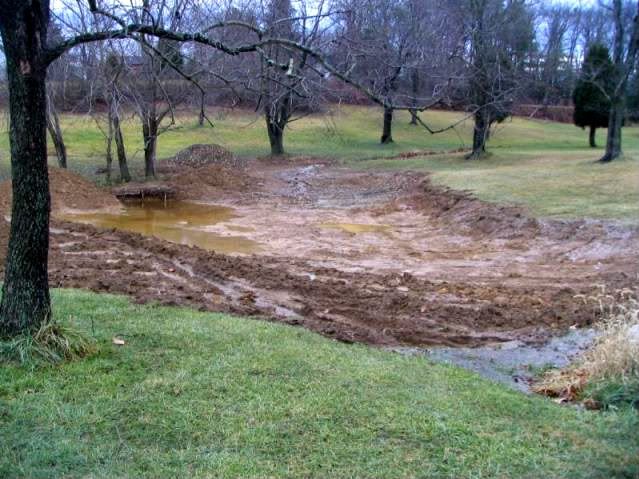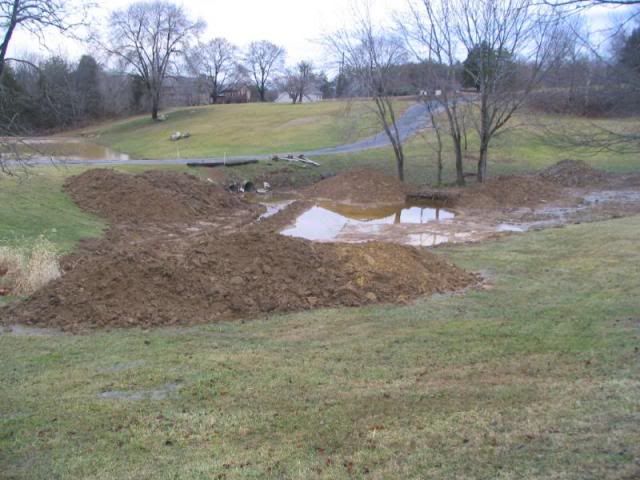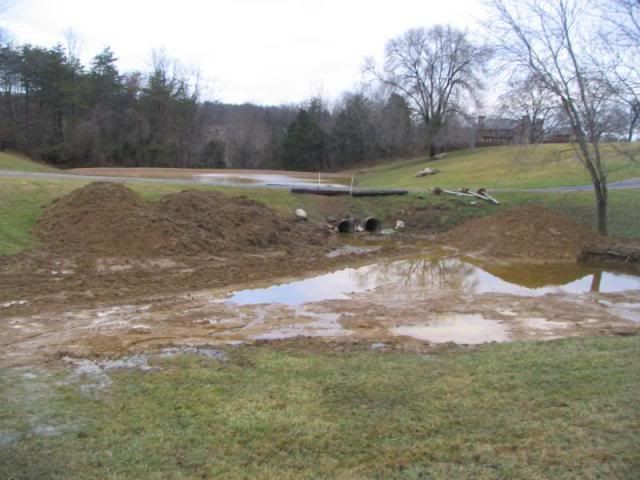 The source of all this water is a saturated watershed--just as I had hoped for and anticipated. A portion comes down the middle of our neighbor's lawn and enters the head of this second pond (when it is completed):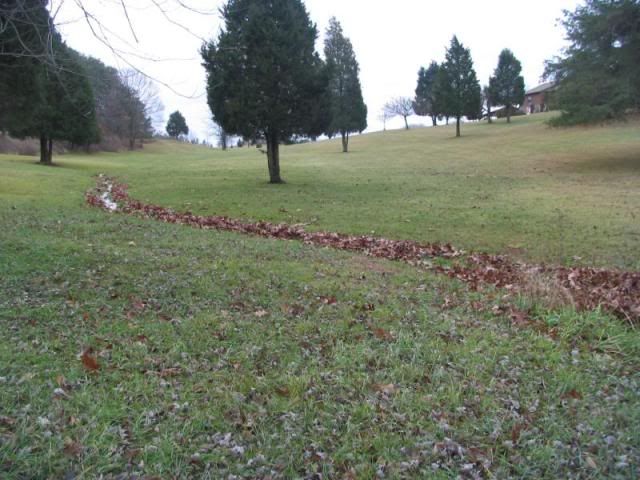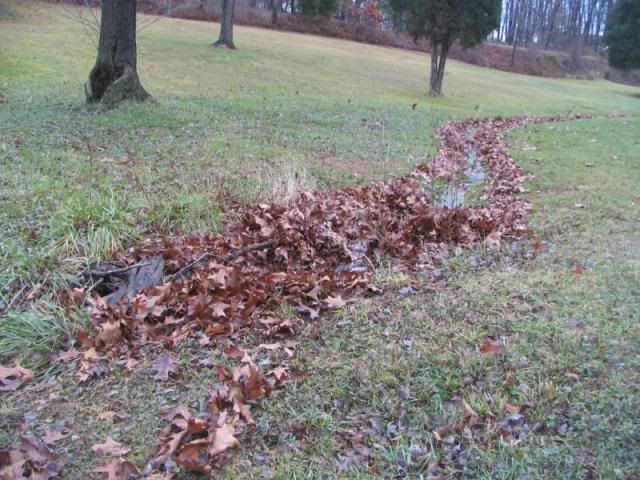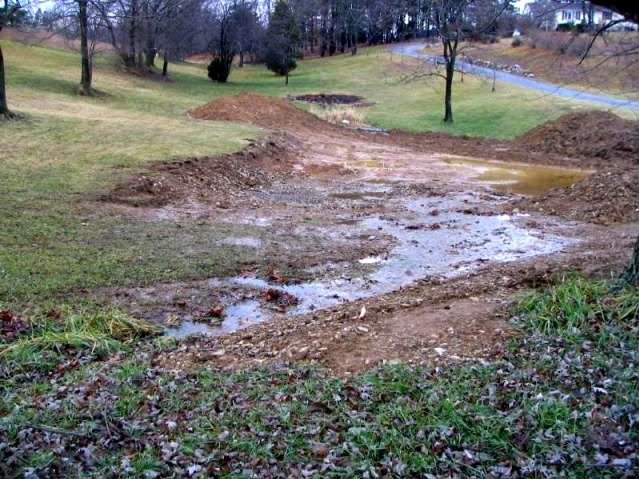 The second source emerges from an underground wet-weather spring. Here you can see its outflow: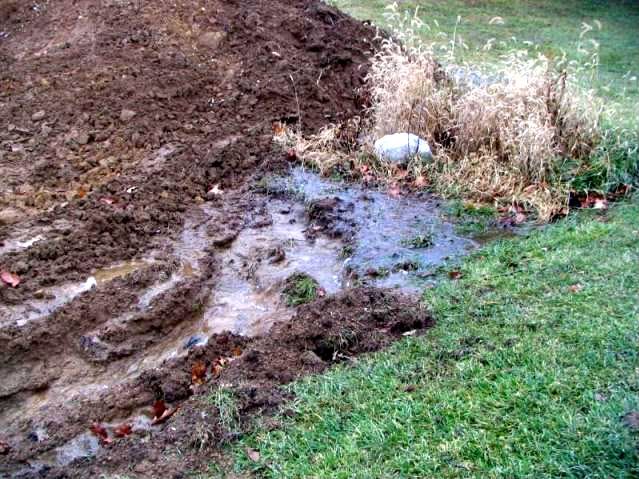 Of course, given the level of water now in the second pond-in-progress, I will have to wait until it dries up some to make further progress in excavation. Still, this was a wonderful and unexpected blessing which I had not anticipated until spring. More photos to come as I do further work . . . .