As the pond has filled with rain water, I noticed that some of the clay on the sides had eroded down into the basin. This left me a bit unsettled, as the silt left behind it was capable of absorbing and transferring water out of the basin.
After a good deal of reflection on the problem, the fix was pretty straightforward: excavate the shallow end of the pond deeper and place that dirt on the backside of the earthen dam. Not only is it a good place to put this extra dirt, but it also builds up the backside which will make mowing easier. It looks as follows (I have since leveled those dirt piles):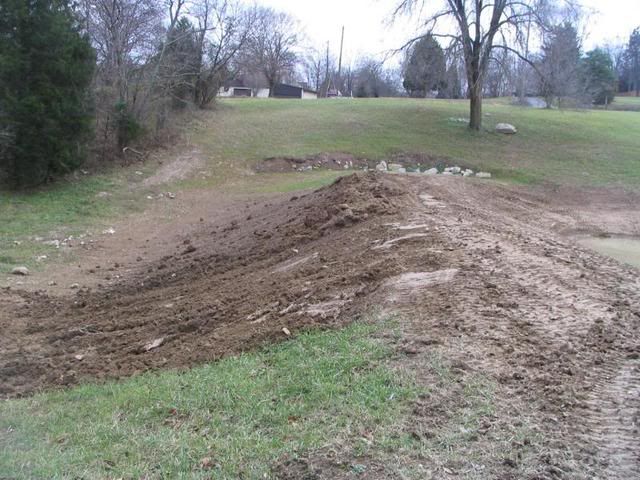 The reason for excavating that shallow end was evident when I finally got down to some clay which I knew was there from my initial excavation of the pond. Consequently, the back side of the pond is no longer shallow:
Next, I excavated the silt out of the sides of the basin bringing it down about 10". I then placed loads of moist clay along the entire length of the the sides, smoothed it out with the tractor bucket, and then proceeded to drive over it systematically until it was packed down good and solid. I even placed clay along the inside portions of the earthen dam: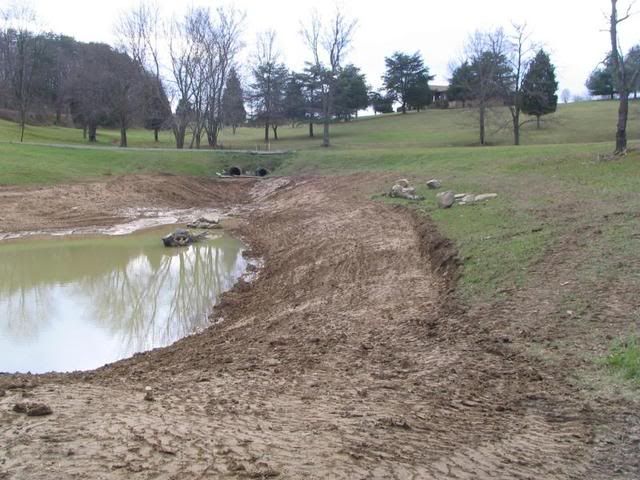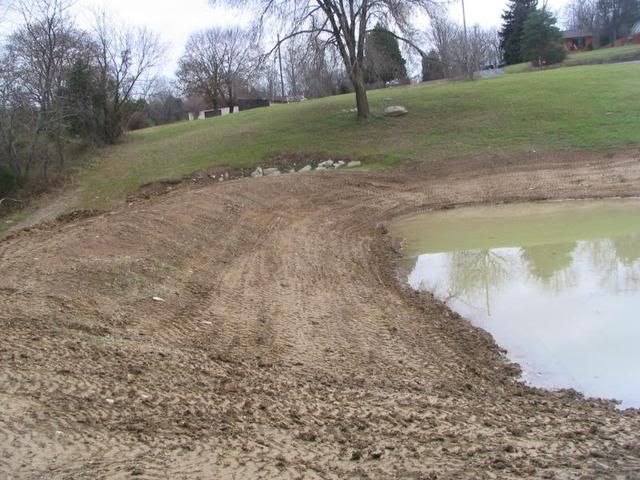 I have done a few hours more work since these photos, and am very pleased with the results, confident it will provide a much better seal when the spring rains come and fill the basin: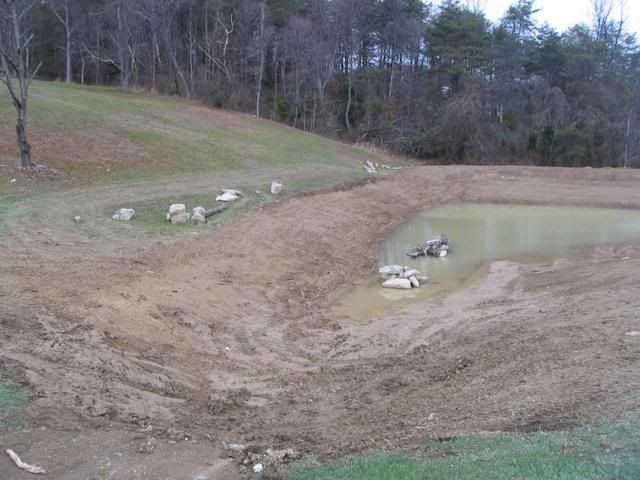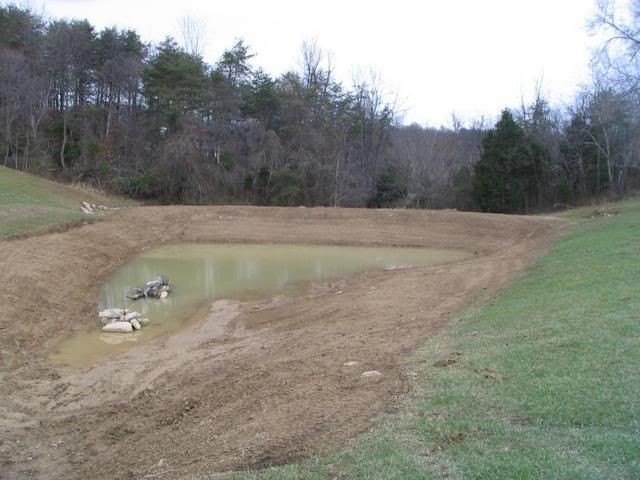 The next post will begin my chronicle of the excavation of the second pond on the other side of the culvert.