We have not had rain recently, but the last few times it has rained the level in the pond began to steadily rise. It is retaining water good and even continues to feed water from the watershed for several days after a rain through a wet-weather spring.
Here are a few shots of the increasing capacity:
It then rained again resulting in this: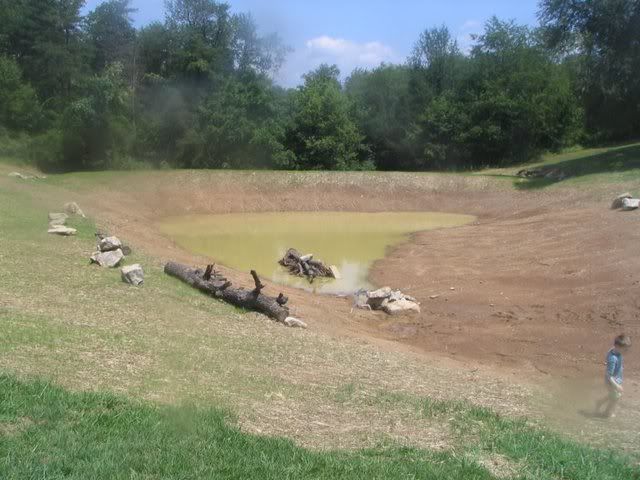 I am pleased with how quickly it is filling. Here is a pic of that wet-weather spring: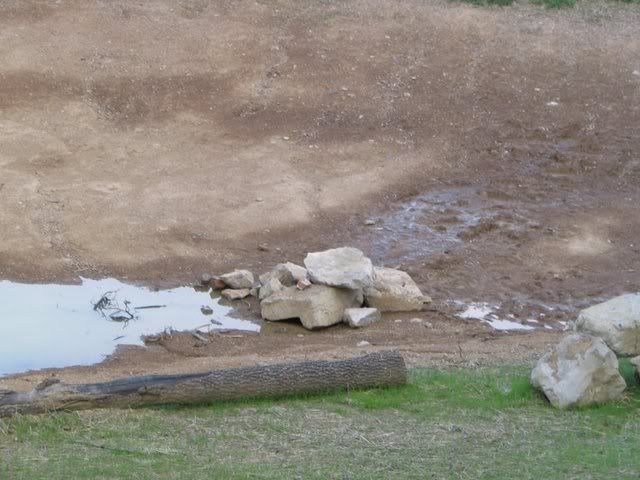 The rye grass is also taking hold real well: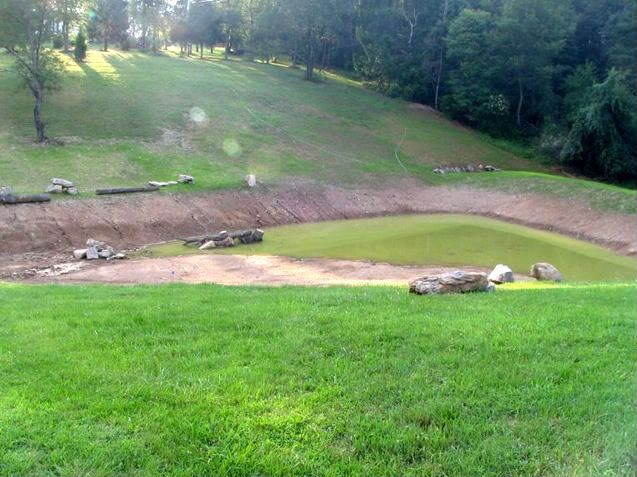 It takes about two weeks for the fescue seed to germinate, so I am keeping the rye grass watered to ward off heat shock and keep it from dying out prematurely.